Would You Ever Try These 4 Cosmetic Dentistry Trends?
Posted: October 11, 2021
Last Modified: May 19, 2022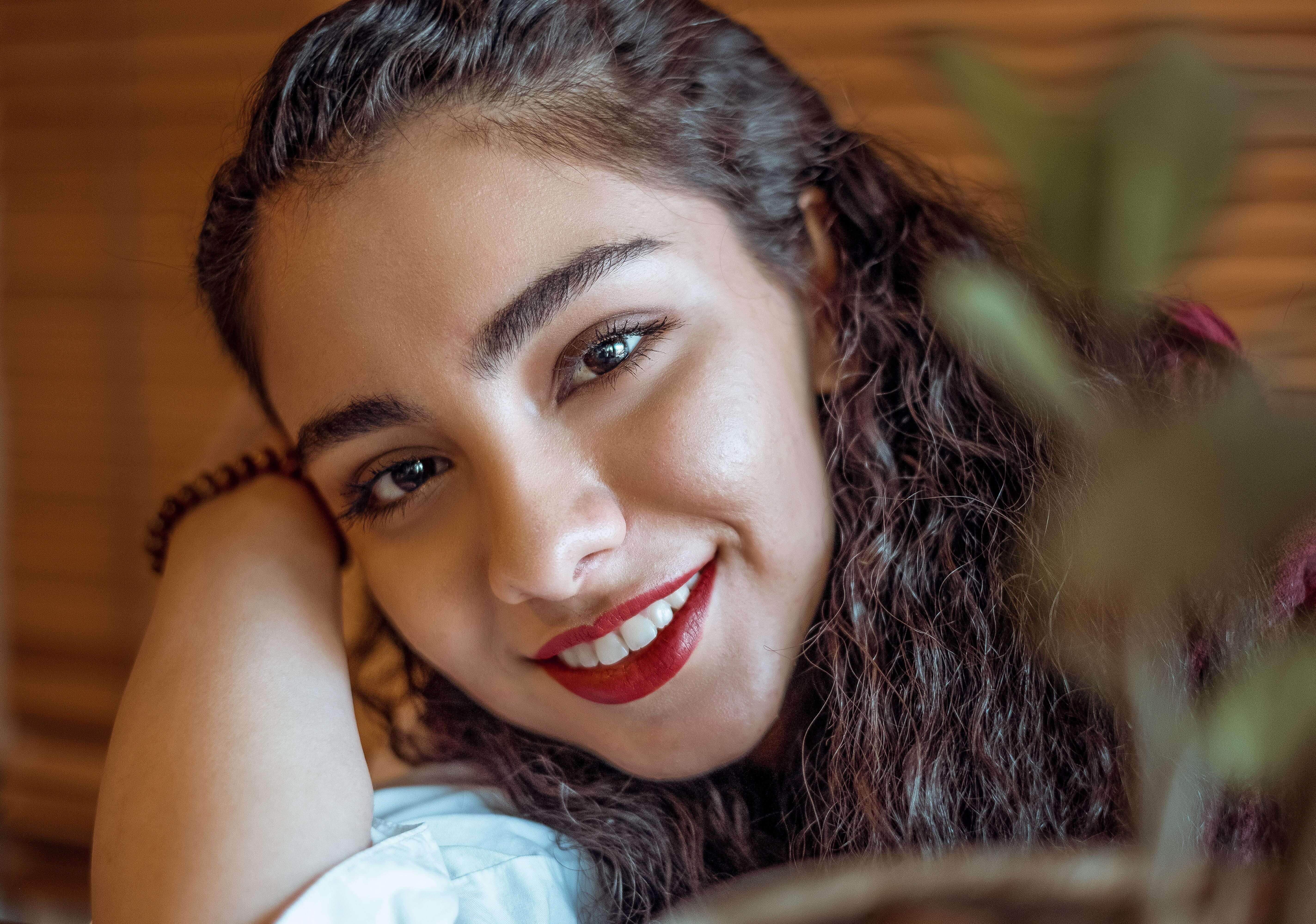 When someone asks what's "trendy" right now, you'll likely respond with whatever new artist you've been listening to or a new clothing style you've seen in stores more often. But we bet the last thing you'd ever say in response to "What's trendy?" is, "Dental veneers!"
Cosmetic trends come and go (anyone remember the pencil eyebrows of the 90s?), but your teeth can last a lifetime, and a lifetime is a long time to spend wishing your smile looked differently than it does. Today, we're going to go over four of the up-and-coming dental trends of 2021, and who knows? You might find some inspiration along the way.
1. Teeth Whitening That Looks 100% Natural
Teeth colouration and customization have always been a trend that society can't resist. From Vietnamese and Japanese cultures that blackened their teeth to today's obsession with pearly whiteness, there's always a new standard for what constitutes attractive teeth, and in 2021, that trend is leaning more au natural.
Instead of asking for blindingly white, Hollywood-style grins, more and more people are contacting their cosmetic dentist to ask about whitening their teeth…but only a little. The latest trend is teeth whitening to match the client's natural tooth colour, which is usually an off-shade of white or ivory. The goal? To look like you've done nothing to your teeth whatsoever except look after them.
2. Fast & Customizable Dental Veneers
"Hold up," we hear you say. "Veneers? Like…the porcelain things that go over your teeth? Those are trending?" Yes indeed – and when you hear why you might want some yourself. In years previous, dental veneers were a way to hide stains or cracks or bond teeth together. The application usually involved filing off a good portion of the tooth to make room, and veneers became associated only with last-chance repair efforts.
Today, however, veneers are a fast, easy way to make your smile look the way you've always wanted. Got a tooth that's badly stained? Veneer! Is one tooth a bit smaller than its neighbours and looks weird? Veneer! Want to protect your remaining enamel from wear? Veneer!
Easy to care for and easy to customize, dental veneers are quickly taking center stage as one of the trendiest cosmetic treatments in the dental world. If you're interested, be sure to ask your cosmetic dentist about them the next time you're in for a check-up!
3. Smile Makeovers
Does anything have more power over a person than a genuine, bright, gorgeous smile? When we see someone smile, we can't help but want to smile back. In addition to influencing how others perceive us, our smile affects how we perceive ourselves. That's why smile makeovers might be the biggest trend on the cosmetic dentistry scene right now.
In a smile makeover, your cosmetic dentist talks to you about anything and everything that might be affecting how you feel about your smile, from the alignment and colour of your teeth to even the tiny details like how your gums look. Once they know what you want, the smile makeover can begin. Your dentist will evaluate your dental health, biomechanical challenges, and any aesthetic or functional challenges and consider these factors when planning your treatment. Once you've had your makeover completed, you'll have a healthy, beautiful smile to show off.
4. Teeth Straightening That's Invisible
Wouldn't it be nice to straighten your teeth without all the worrying and fussing around how your braces make your teeth look? Well, you might have the option to straighten your teeth in such a way that no one else will ever know it's happening – at least, not until they notice your radiant new smile!
Invisible teeth straightening can be done by several different means, ranging from invisible retainers (such as Invisalign) to behind-the-teeth braces that still do all the work of the regular ones with none of the visible signs. Suppose you don't mind a bit of ornamentation on your teeth but still aren't interested in clunky metal brackets. In that case, your cosmetic dentist can recommend clear or tooth-coloured braces designed to blend in with your teeth, minimizing their visual impact.
When you glance in the mirror, you might not even remember that you're wearing braces at all!
Cosmetic Dentistry from Your Local Barrie Dentist
If you're the star of the show, your cosmetic dentist is the director that will help you shine. At Dr. Elston Wong Dentistry, we start by listening to what your goals are for your smile.
Would you like a stunning, white Hollywood smile, or do you want a more natural look?
Do you feel like your teeth are too long or too short?
Do you feel like you show too much gum when you grin?
We'll also evaluate your mouth and jaw to determine whether any factors need to be considered, such as underlying health concerns or areas of your mouth that are weaker or more sensitive than others. Once we have the starting point mapped out, we can proceed with a cosmetic dentistry plan designed to help you achieve your goals.
If you'd like to learn more about our options for cosmetic dentistry, such as teeth whitening, give us a call at (705) 721-1143 or send us a message online.