Dr. Elston Wong
Owner and Senior Dentist
---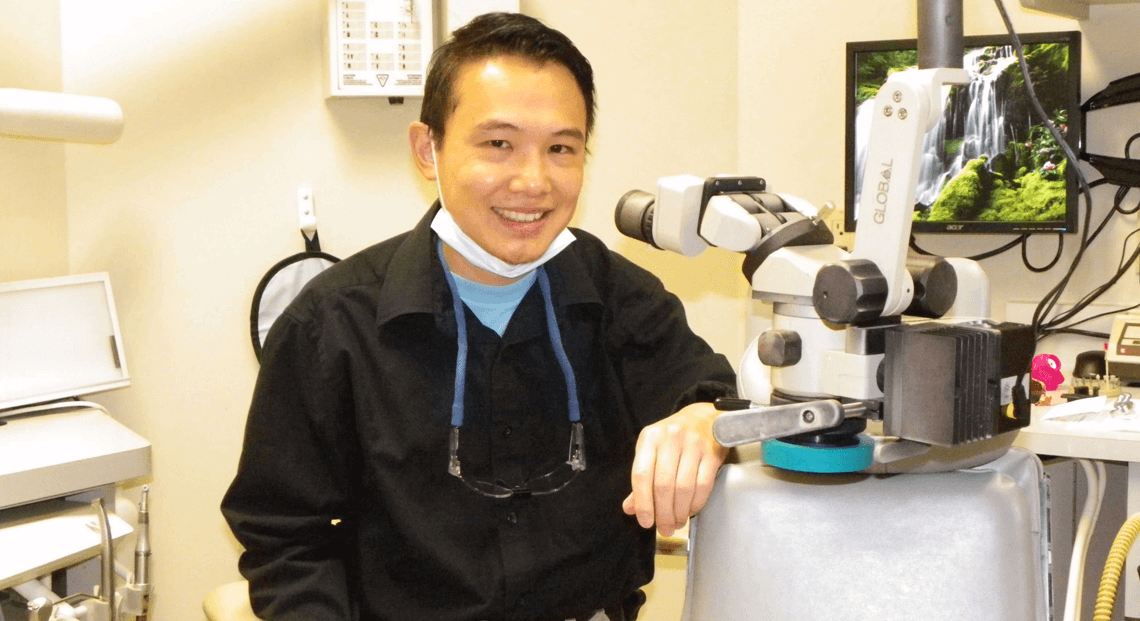 Dr. Elston Wong hails from Ottawa, but has taken the scenic route to Barrie. His undergrad years were spent at The University of Western Ontario in London (chemistry and biochemistry), and his dental degree was completed at The University of Toronto. After graduation in 1999, he trekked off to Boston for a year-long hospital-based general practice residency (GPR) at Tufts University. He practiced in a general dental office in Saint John, New Brunswick before finally arriving in Barrie in 2002. In 2015, Dr. Wong completed the curriculum at the Kois Center in Seattle in order to better handle the more complex reconstructive problems faced by general dentists, and to this day thinks it's the best professional decision he ever made. Since then, continuing education has been a mainstay of the practice with the attitude that "things can always be made better." Dr. Wong passed the mentor examination process at the Kois Center and as of 2018, serves as a mentor to incoming students.
Dr. Wong enjoys learning about the progress that dental industry is making, and in addition to the reading of dental journals, tries to attend continuing education programmes or conventions as much as possible. Since arriving in Barrie, Dr. Wong has attended conventions in Aruba, Montreal, Vancouver, Hawaii, Sydney, Washington DC, Stockholm, Malaysia, and Singapore. The fact that these places are also fantastic vacation destinations is most certainly a total coincidence.
"Dentistry is moving further and further away from the traditional break-and-fix or tooth-by-tooth treatment models. As expectations and technology are becoming more and more complex and varied, it is easy to get blinded by gadgetry and lose sight of what we're actually trying to achieve: predictable, long-lasting dentistry that looks great.
My goal is to help you navigate the seas of treatment options and to provide you with the most predictable, evidence-based solutions. I believe in technology, but only as far as it has been demonstrated to provide better, or quicker solutions. By taking a whole-mouth approach to managing oral health, we can be sure that we give the best shot (no pun intended) at providing you solutions that meet your needs and wants. I look forward to working with you to find your solutions."
– Elston Wong, DDS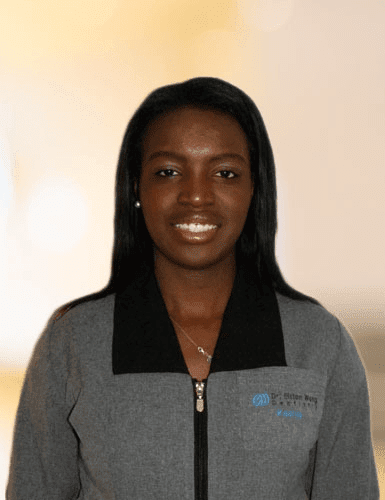 Keshia
Level II Dental Assistant
---
You will likely hear Keshia's voice when calling our office. She has been part of our practice since January 2009, and as our front desk receptionist , manages the daily running of the office, takes calls, emails, insurance submissions and more. We can always count on Keshia for help in the back of the office as well, as she is a Level ll Dental assistant (her skills are versatile!) Outside of the office Keshia spends her time with her son and fiancé. She enjoys traveling, shopping and catching up on Netflix episodes and of course planning her future wedding.
Fun fact: Keshia's management skills keep this place running like a well-oiled machine. It would turn in to a conflagration pretty quickly without her.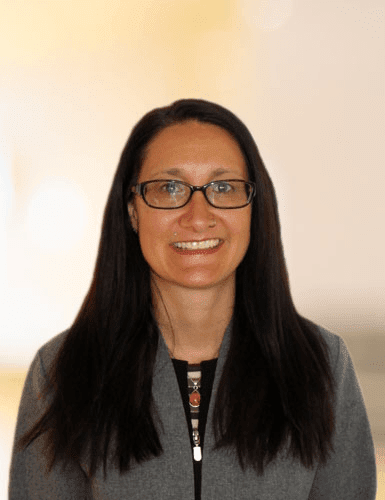 Sara
Level II Dental Assistant
---
Born in England, Sara & her family emigrated to Canada when she was four years old and eventually settled in the Barrie area. After many years in the retail industry, Sara decided to return to college where she graduated with honours in Level I & II Dental Assisting from Everest College. Providing her patients with the most compassionate level of care & progressive oral health knowledge brings great satisfaction to her career. Outside of work, this sassy little Scorpio can be found enjoying the great outdoors gardening, camping, hiking, biking and snowshoeing with family and friends.
Little known fact: her name is actually pronounced "Sah-ra", although claims of being
some sort of Egyptian Sun Goddess remain unverified.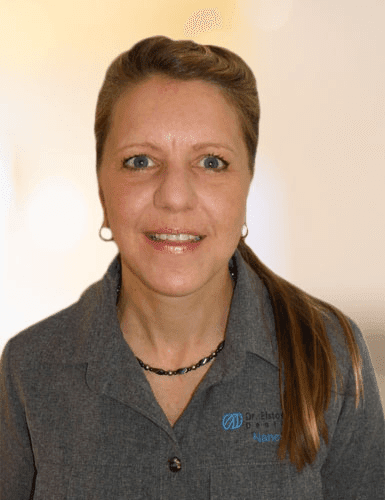 Nancy
Registered Dental Hygienist
---
Nancy is one of our Registered Dental Hygienists. She is a long standing member of the dental community and the City of Barrie. She spends her spare time hiking, doing yoga, enjoying the outdoors and volunteering in the community. She is currently involved with the Street Souls Dog Rescue and Pawsitive Ground Search and Rescue Simcoe County. Nancy's dedication to her career and her volunteering are evident in her spirit and direction. Her compassionate attentiveness will enlighten your appointment and make you feel at ease. She looks forward to meeting you.
Fun fact: Nancy knows everybody, like we mean everybody.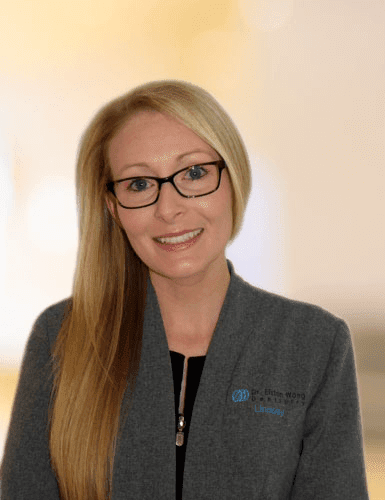 Lindsay
Registered Dental Hygienist
---
Lindsay brings many years of dental hygiene experience to this office, with the added honour of having been voted the Readers' Choice favourite hygienist in Midland in 2012 and 2013. She is an avid equestrian enthusiast in her spare time, and with her fur baby London, her self-admitted long term goal is to become a crazy cat lady.
With her capable hands, attention to detail, and a solid understanding of the whole-body effects of gum health and disease, your smile will be in good hands.
Little known fact: brings up the obligatory blonde quotient in the office.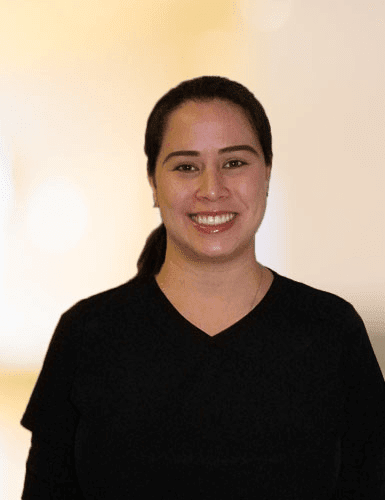 Shevon
Registered Nurse
---
Shevon is our Registered Nurse. She joined our team in 2015, and works with us when patients require sedation during their appointments. Her roles and responsibilities include pre procedure assessment, administration of the sedative medication, continuous patient monitoring throughout the procedure, post procedure assessment, and discharge.
Shevon completed her undergraduate degree at Nipissing University. Following her graduation, she completed her Critical Care Nursing Certificate. She has been nursing for 10 years, and works in the ICU of a local hospital. In 2013, she completed her graduate degree, earning her Masters of Nursing from The University of Toronto.
Fun fact: she may be our nurse, but she's also our resident expert on all things related to Marvel Comics. From the ICU to the MCU, she's got it covered.
Anna
Registered Dental Hygienist
---
Anna is one of our dental hygienists. She has been a practicing registered dental hygienist since 2011 and started her dental career in 2007 as a level 2 dental assistant. Anna is passionate about dental hygiene and the oral systemic link. She enjoys working on patients of all ages but in particular loves to help the more dentally anxious. With her thorough yet gentle and knowledgeable approach, she aims to make every dental visit enjoyable! In Anna's spare time she enjoys golfing, fishing, traveling and spending time at the cottage with her husband, daughter and doggy.
Fun fact: has the biggest Rolodex in town. Like, it's freaky.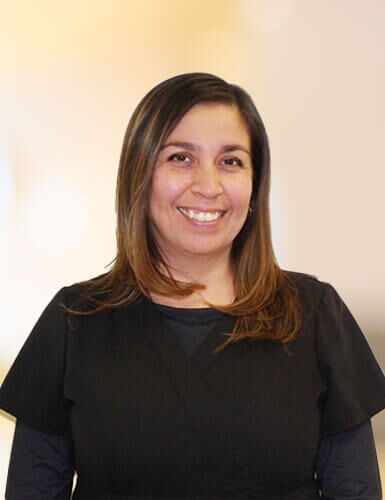 Tannen
Level II Dental Assistant / Front Desk
---
Tannen multitasks in our office, serving the role of front desk as well as assisting other team members. She graduated from Everest College in 2006 and is excited to be part of our team and helping it grow. She has three daughters, and in her spare time enjoys all aspects of photography. She has done weddings and maternity shoots.
Refreshingly, she likes trying new foods and also loves juicing.
Fun fact: is our resident digital simulation Smile Designer too!
Ready to bring your smile back to glory?
Our Team is Ready to Guide You to Long-Lasting Oral Health