3 Surprising Benefits of Dental Veneers
Posted: June 29, 2021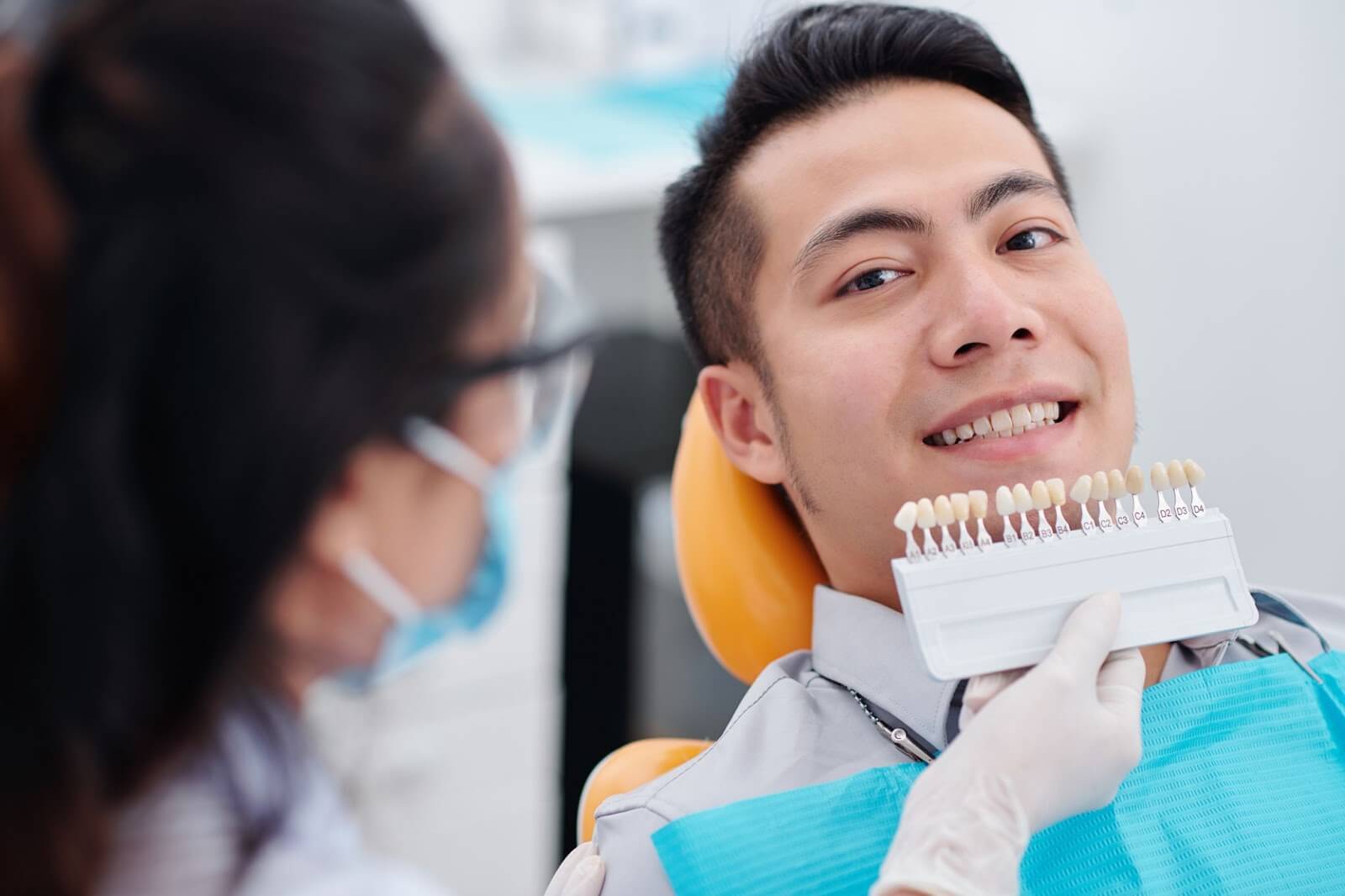 Veneers and other types of dental bonding are becoming more popular each day, and when you think about it, it makes a lot of sense. People want to have their teeth look better and feel better, and dental veneers are one of the easiest ways to do it.
At first glance, you might not see much of a benefit to dental veneers other than just making your teeth look nice. To be fair, that alone is reason enough to get them, but there's much more to dental veneers than meets the eye. Today, we're going to take a look at the world of dental veneers, what they do, and the surprising benefits they can give you right after your Barrie dentist finishes placing them.
The Basics: Dental Veneers & Bonding
Dental veneers are used for many different purposes, such as:
Restoring a desired cosmetic look
Bonding teeth together
Covering gaps in teeth
Restoring damaged teeth
Correcting tooth size
A dental veneer is the application of thin porcelain or composite material over the exterior of the tooth to restore structure and protection to the enamel. Because they are made of these versatile materials, dental veneers can easily be made to resemble the natural colour of the enamel on your teeth. Porcelain is the most common material for a dental veneer, but both types are equally effective in making your teeth look better and feel better.
However, veneers are only one method by which a dentist can instantly improve or restore the look and function of your tooth. There is also dental bonding, which allows a dentist to apply and shape a composite material directly to the tooth itself. The dentist applies a thin layer of your chosen composite material to the surface of the lost teeth and cures the material, usually with a light, to harden it in place. After this non-invasive procedure, you'll be able to enjoy a beautiful new smile that looks 100% natural.
Which one is better?
Your dentist will be able to provide you with a better answer than this blog post can, but generally speaking, veneers are more robust for long-term wear. Bonding is a bit more flexible to work with, which makes it better suited for repairing chips and cracks. Veneers, however, are the champions when it comes to resisting stains, and they tend to last a few years longer than
Now that we understand what dental veneers are, let's take a look at three ways they can completely change how you feel about your smile and your teeth.
1. An Instant Cosmetic Transformation
There are plenty of reasons you might end up with a chipped, cracked, or broken tooth. Perhaps you cracked one while playing on your local sports team, or maybe you tripped and accidentally hit your tooth on something hard. You might grind your teeth at night without realizing it, or you may be fond of chewing on hard candy or nuts.
Whatever the reason your tooth became damaged, it's likely now one of the most eye-catching parts of your smile, and unless you're dressing like a pirate for Halloween, most folks aren't willing to live with the complications that can arise from chipped or cracked teeth. Dental veneers immediately correct the poor appearance caused by stained or chipped teeth by bonding a veneer onto the front of the tooth. When veneers are used to cover teeth that are chipped, cracked, or broken, the result can be a beautiful smile with minimal waiting time.
2. Protect Your Remaining Enamel
Veneers also work well when you have lost enamel on your teeth, resulting in stains or decay. These defects can occur naturally and may not be noticeable until the enamel has significantly worn away. When this occurs, your natural tooth can more easily be easily damaged and chipped, and it's easier for infection or additional decay to set in.
Dental veneers work by sealing the tooth so that no further decay can take place, and by simultaneously protecting the remaining enamel while restoring the original appearance. Covering up a worn-away tooth with veneers can make a huge difference in how you feel about your smile and your overall appearance.
3. Turn Back Years of Staining
Veneers come in a variety of colours and designs, so you can find precisely the right fit for your teeth when you visit your dentist. Before they recommend veneers, your dentist will evaluate your teeth and tell you what kind of dental services would be best suited to your unique combination of oral health and goals for your smile.
If your teeth have become severely discoloured or stained over the years, but are otherwise in good health, they might recommend dental veneers as a way to instantly refresh and reinvigorate your smile. Veneers can be made in a variety of natural colours, so no matter whether you're looking for a blindingly white grin or a simple return to how your teeth used to look, you'll be able to achieve that goal.
Are Dental Veneers Right for You?
There are multiple benefits of dental veneers, and you should explore all your options with your dentist. They can tell you exactly what you need to do to improve the look of your teeth so that you can be proud of your smile and your self-esteem.
If you're still looking for a dentist in Barrie, consider Dr. Elston Wong Dentistry. Our goal is to provide you with a personalized path to oral wellness. We don't just fix what's broken and send you out the door – we'll take the time to listen to your goals for your health and your smile, and we'll make sure your dental plan is designed to accommodate those wishes.
Give us a call at (705) 721-1143 or send us a message online if you want to learn more about how dental veneers can transform your smile.