National Gum Care Month: Time to Check In With Your Gums
Posted: September 17, 2020
Last Modified: June 6, 2022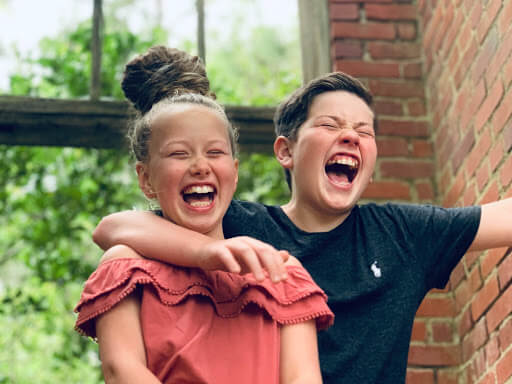 Did you know that September is National Gum Care Month? If you haven't taken any time to check out your gums recently, now is your moment! Your gums make up a huge part of your oral health, and often, catching any gum issues early on can be the key to preventing a much larger problem later down the road. In fact, gum disease is one of the leading causes of tooth loss.
While some individuals are predisposed to gum disease, your gums are really fairly straightforward to look after. All it takes is a bit of preventive maintenance, some dedicated cleaning, and an occasional check-in with your Barrie dentist. Today, we're going to take a look at how to recognize if your gums are in crisis, how to keep them healthy, and how you can arrange for a professional check-up.
How Do I Know if My Gums Need Help?
There are plenty of indications that your gums may need a bit of extra care. Knowing how to recognize them is the first step to seeking professional help, which allows you to get your gums back to tip-top shape faster.
Are they swollen, red, or irritated?
Do they bleed easily when you floss?
Does your breath smell worse than usual?
Are your teeth more sensitive to hot or cold foods?
Have you lost a tooth unexpectedly?
If you answered "yes" to any of the above questions, your gums may be in distress. It's time to book an appointment with your local dentist office.
What are the Risks of Bad Gum Care?
Periodontal disease is serious business. It doesn't just inflame and damage your gums; it can also damage the bone underneath and open the door to infection that can spread throughout your body. Repairing your teeth and gums can require a good deal of time, money, and effort. The best way to avoid the hassle is to prevent your gums from decaying to that point in the first place.
The first stage of gum disease, when they're red, irritated, and bleed easily, is called gingivitis. The good news is that gingivitis can easily be reversed, provided you catch it early.
How Can I Keep My Gums Healthy?
Brush Your Teeth & Floss
Brushing your teeth removes food particles, which prevents plaque buildup that can eventually harden into tartar. Flossing removes the plaque that accumulates where a toothbrush can't easily reach. Both are absolutely essential to the good health of both your teeth and your gums.
Quit Smoking
Smoking doesn't do any favours for your body as a whole, but it's especially bad for your gums. Weakened gums are where infections can easily begin, and since smoking weakens your immune system, it makes you less able to defend yourself if an infection should take hold.
Get Regular Dental Cleanings
It's no surprise that one of the best ways to look after your gums is to visit your Barrie dentist office once every six months. Your dentist knows the signs of early gum disease, and will be able to catch it and tell you what to do to keep your gums healthy.
Arranging a Gum Check-Up at Your Local Dentist Office
If it's been a while since your last dental cleaning, why not take two minutes now to arrange for a check-up? It's as easy as contacting our dentist office and requesting an appointment. Our knowledgeable staff will handle the rest.
You can call us at (705) 721-1143 or send us a message online. We look forward to seeing you (and your gums)!