Kids, Here's What the Tooth Fairy Wants You to Know About Your Teeth
Posted: August 16, 2021
Last Modified: August 12, 2021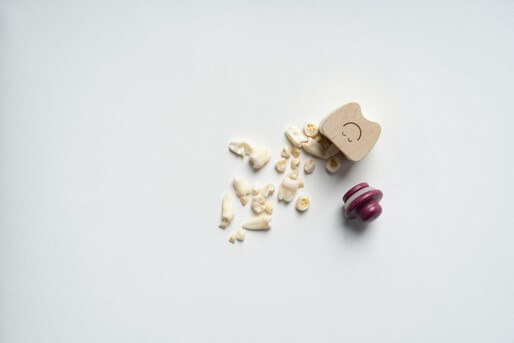 It might surprise you to hear, but most family dentist offices are also popular hangouts for the Tooth Fairy. She swings by from time to time to check up on the kids in her care, and last time she stopped by, she gave us a message to pass along to you. You probably already know you're going to lose your baby teeth, but you might not know that it's just as important to take care of those teeth as your grown-up ones!
Today, we've got a few points to pass along from the Tooth Fairy on how to keep your teeth clean and healthy with the help of your family dentist.
If you get cavities in your baby teeth, it's important to fix them.
It's true that your baby teeth will just be falling out anyway, but that doesn't mean you can ignore them! Cavities can be very painful, and no one wants to go around in pain. But cavities in your baby teeth, if left there, can also impact your adult teeth.
See, your baby teeth are kind of the leaders for your adult teeth. The adult teeth grow in the empty spaces left behind by your baby teeth. If one of your baby teeth has a cavity that burrows all the way down through your tooth to the root, then that can leave bacteria in place that causes cavities or gum disease on your grown-up teeth. So if your teeth hurt, don't ignore them. Let your parents or your caregivers know right away!
Sealants are safe for kids, and they can help prevent cavities.
You might hear your family dentist recommend something called "sealants" when you visit. Sealants are a kind of thin coating that's applied to your teeth, and they act as a barrier to help keep sugar from getting into all the nooks and crannies and causing cavities. They're just as safe for kids as they are for adults, so you don't need to worry. Listen to what your Barrie family dentist recommends, and they'll help you keep your teeth clean and healthy.
Don't yank a loose tooth!
If you haven't already lost a tooth, you're likely to experience the excitement and frustration from having a tooth that's loose, but just not…quite…loose…enough! It may be very tempting to push on or pull the tooth to try and get it out, but don't do it! Your tooth will come out precisely when it's ready, so be patient and let it work its own way out of your mouth. If it really seems like it's stuck in there, ask your dentist for advice.
Always remember to brush and floss your teeth every day.
Your teeth need daily cleaning to stay bright and healthy, and the best way to do that is to brush and floss them, twice a day. When brushing your teeth, make sure to do it for at least two minutes each time. It might feel a bit long at first, but if you put on some music or sing a song in your head, it'll go by faster than you think!
We also know that flossing isn't most kids' favourite activity, and that's okay. Your family dentist can show you how to floss more easily, and if you're having trouble gripping the floss, they'll be able to recommend some alternatives for you.
That's all for now, kids! We hope the Tooth Fairy had some good tips for you. Keep your teeth healthy, and they'll look after you for the rest of your life!
For Parents: Finding a Barrie Family Dentist
Regular dental care is important, especially for kids and adolescents. If your family is still looking for a Barrie family dentist, get to know the team at Dr. Elston Wong Dentistry. We're here to provide friendly, informative dental care, and we take your goals for your teeth into account when we recommend treatment. Is it your child's first time visiting a dentist? That's perfectly all right, too; our goal is to be a friendly and welcoming environment for clients of all ages, and that extends to your child's first dental visit.
If you'd like to learn more about our family dental services, you can call our office at (705) 721-1143 or send us an email online.