How Do You Know if You Need Sedation Dentistry?
Posted: June 30, 2021
Last Modified: June 6, 2022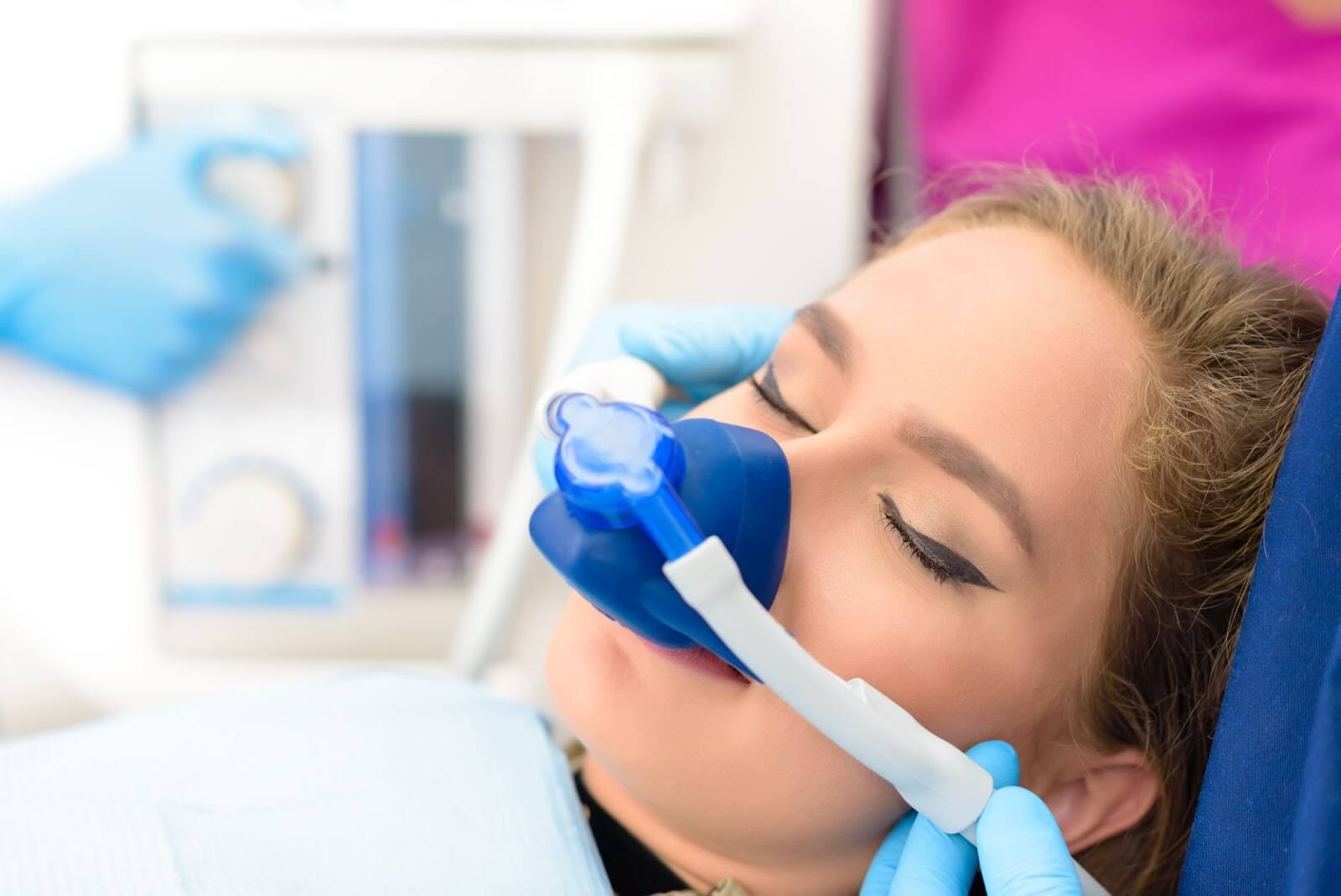 For most dental checkups or work, you can simply sit down in the dentist's chair, lean back, and relax. Teeth cleaning is straightforward, and shouldn't cause much – if any – discomfort. However, everyone's pain tolerance is different, and everyone has different thoughts and feelings associated with a visit to the dentist. In some cases, you might need a special form of dentistry to help manage pain or anxiety associated with the procedure.
"Do I need sedation dentistry?" This question is most likely to arise if you are suffering from a dental emergency or have strong feelings or anxiety about your upcoming dental visit. Sedation dentistry can help a patient feel relaxed and relieved of anxiety or fear of pain while dental treatment takes place. With the right type of sedation, you can even forget about the entire process altogether.
Understanding Sedation Dentistry
Sedation dentistry refers to the use of medication to help you feel more relaxed and at ease while you're having a dental procedure performed. We should note that the use of the word "sedation" doesn't necessarily mean that you'll be completely knocked out or made to fall asleep – instead, "sedation" just refers to feeling more comfortable and calm. In fact, most forms of dental sedation allow you to remain awake and responsive. You just might not remember the experience clearly afterwards, and for many patients, this is exactly what they're looking for!
One of the most common forms of sedation dentistry is laughing gas (also called nitrous oxide), administered through the nose. Laughing gas acts as a powerful relaxant and sedative. This method of dental sedation is preferred by most dentists in Barrie because they find that patients are more relaxed during procedures. In some cases, laughing gas can even suppress or block the patient's perception of pain. The sedation process is usually performed under minimal or moderate anesthesia. When the procedure is complete, a few breaths of pure oxygen dispel the effects of laughing gas, allowing you to continue with your day as usual.
When is Dental Sedation Necessary?
If a procedure is likely to cause pain, or if you anticipate some anxiety during the procedure, your dentist may discuss some form of dental sedation with you. One of the most common reasons sedation may be used is in the case of dental phobia, which refers to a severe fear of dental processes such as tooth extraction or a root canal. In this case, the dentist would use numbing agents to minimize the pain and anxiety experienced during the dental procedure, and may introduce laughing gas to help the patient relax and let go of their worries.
If your dentist offers you oral sedation in the form of a local injection, you'll usually be able to get back to the rest of your day right after the procedure is done. However, you should still remember to chew your food properly to avoid accidentally biting your cheeks while your mouth is numb.
Before deciding on any form of dental sedation, you must inform your dentist about any pre-existing conditions you may have, as these can influence how safe a sedative is for you. For example, in the case of laughing gas, people who are in their first trimester of pregnancy or who have a history of substance abuse may want to consider other alternatives.
How Do I Know If I Should Ask for Sedation?
The short answer is that if you know you're going to be anxious during the procedure, or if you have a sensitive gag reflex, it's always worth your time to ask your dentist about dental sedation. It can help make your dentist able to do their job more easily, and it almost always means a more pleasant experience for you as a patient. However, there are plenty of reasons why you might find sedation dentistry to be precisely what you need, so take your time to evaluate and be honest with yourself as to your level of comfort.
If you have a child who is too anxious or scared of a procedure to sit through it for an extended time, laughing gas has been identified as a safe means of sedation for children. In fact, many kids find the idea of laughing gas to be, well, pretty funny!
Sedation Dentistry in Barrie, ON
At Dr. Elston Wong's Barrie dental office, we strive to provide each of our patients with dental care that is reliable and effective. We will never recommend a procedure that will cause more harm than good to your teeth, and we will never encourage you to undergo dental work that is unwanted or unwarranted. Your smile is one of the very first things people notice about you; we're here to help you keep it healthy and bright. And, if you need sedation dentistry to do so comfortably, we can help you find the right solution.
Give us a call at (705) 721-1143 or send us a message online if you'd like more information about sedation dentistry and how it can be used to make your next visit more comfortable.