Do You Need to Visit a Barrie Dentist for Canker Sores?
Posted: May 28, 2021
Last Modified: June 29, 2021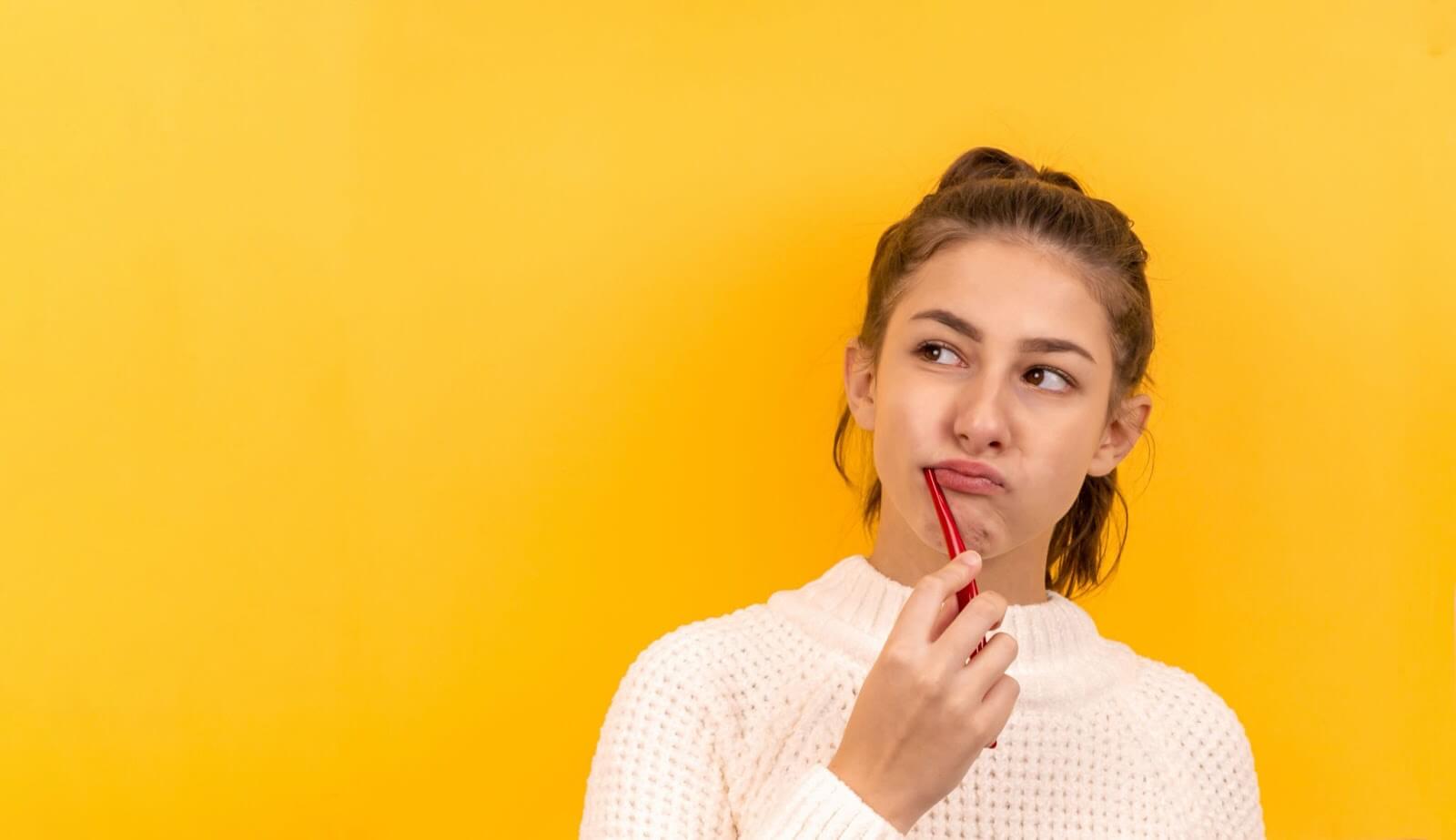 You're brushing your teeth one morning when the bristles hit something on your inner cheek. You wince, rinse, and take a look. Inside your mouth, there's something odd. Some kind of whitish sore, and it is painful. But what can you do about it?
The good news is that if you find a canker sore in your mouth, you're not alone. Around 20% of the population suffers from canker sores from time to time, and some folks are even genetically predisposed to them. There are a few different types of canker sores, and today, we'll explain what you can do about them and whether or not you need to make an appointment with your Barrie dentist to treat them.
What is a Canker Sore, Anyway?
A canker sore is a mouth ulcer. They can be brought on from anything from biting the inside of your cheek to eating spicy food or experiencing stress. They usually take the form of a small, oval-shaped sore on one of the soft tissues inside your mouth, most frequently the inner cheek or inner lips. The inner portion of the sore will usually be gray, yellow, or white in colour, and the area immediately around the sore will likely look red and irritated.
How Do I Get Rid of a Canker Sore?
Fortunately, most cases of canker sores are mild and will go away on their own in a week or two without needing to visit a doctor or dental office. Barrie residents dealing with canker sores can try several different at-home remedies to help the sores heal and reduce pain. Gently icing the sore can help alleviate pain, and avoiding spicy and acidic foods will allow the sore to heal more quickly. You can also gently dab a bit of milk of magnesia on the sore to ease sensitivity and help the sore heal. Rinsing with a baking soda and water solution may help, and there are even over-the-counter products, like Gengigel, that you can use (just ask your pharmacist!).
Of course, some sores can be more severe than others. If your sore takes more than six weeks to heal, sores that are too painful to deal with at home, or if you have continual outbreaks of canker sores, then it may be time to seek out some expert advice.
Do I Need to Visit My Barrie Dentist for Canker Sores?
Not always, but if you have severe canker sores that stay for extended periods of time or that are unusually painful, a trip to your local Barrie dentist can give you more information about what you're dealing with and provide you with a means for faster healing.
If the canker sore is relatively minor, your dentist may be able to prescribe an ointment or topical rinse to help quicken the healing process. If the canker sore is more severe, your dentist may be able to treat it with a soft tissue laser to sterilize the area and interrupt the pain receptors in the sore area. If canker sores are a recurring issue for you, your dentist may be able to help identify some possible reasons why you're more likely to develop them and provide advice on how to help discourage their appearance in the future.
Dr. Elston Wong: Your Barrie Dentist
If you're stuck with canker sores that just won't seem to go away, or if you're experiencing some unexplained pain or twinges in your jaw, it's time to call Dr. Elston Wong in Barrie. Dentistry is about much more than just looking at your teeth – it's about using your oral health to better understand and inform the choices you make for your overall health.
At Dr. Elston Wong Dentistry, our goal is to provide you with exceptional dental care that allows you to achieve the goals you have for your dental well-being. Whether it's canker sores, crooked teeth, a sore jaw, or cosmetic goals, we're ready to help you discover the smile you've always wanted.
For more information on our dental office in Barrie, give us a call at (705) 721-1143. You can also message us online.