Dentistry on Our Facebook Page
Posted: November 4, 2011
Last Modified: September 21, 2020
Just a reminder to those who like to see some in-progress views of our work, we will periodically post cases on our Facebook page!  Often, it's pretty routine dentist stuff, but we hope you like the results.  If you too have work you'd like to have us post, or share with your friends, please let us know!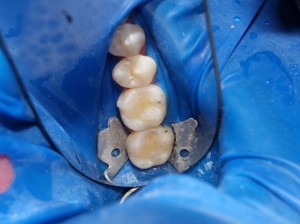 As always, you will remain anonymous.  We love it when people refer people to the site and have everyone click on the "Like" button!
For more information, or a customized examination and treatment plan for your mouth, please contact us at 705.721.1143 and schedule yourself a dental appointment.