An Introduction to Different Methods of Restorative Dentistry
Posted: July 15, 2020
Last Modified: March 19, 2021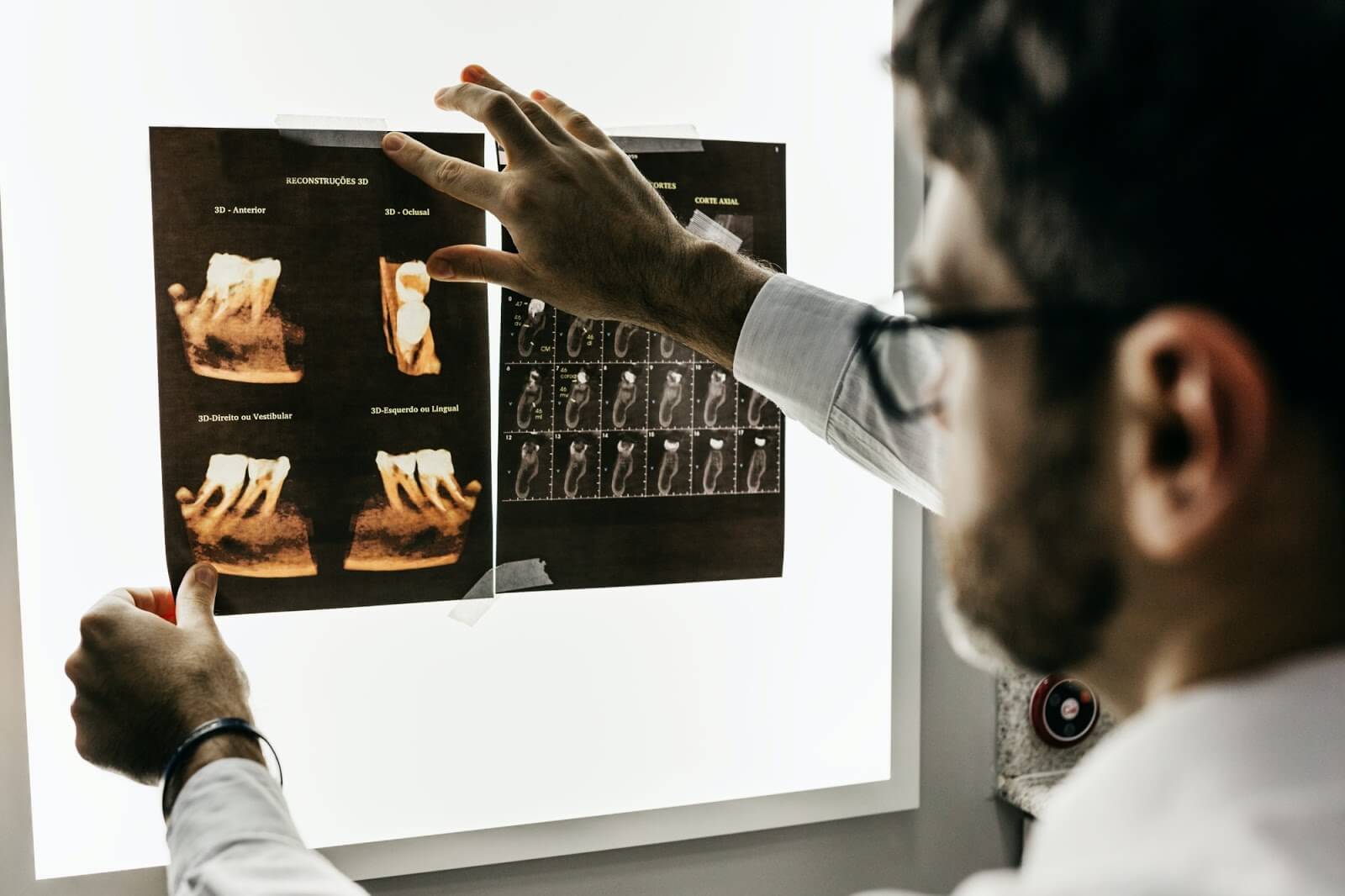 Restorative dentistry is what it sounds like at first blush: dentistry that is performed with the goal of restoring your teeth to a healthy state if they've been damaged or discoloured through time, accident, or use. This doesn't just mean making sure your teeth look good. It's important to make sure that they're working as they should, too. If your teeth are misaligned, missing, or damaged in such a way that it makes regular use difficult, you can develop different problems, like jaw pain, as a consequence.
There are several different techniques our Barrie dental office uses to achieve these goals. Today, we'll be looking at some of these techniques, what they entail, and the situations where we'll use them for tooth repair.
Dental Crowns
Dental crowns are used when your teeth are damaged, cracked, or broken, and a filling is not possible. They may also be used in cases where there is a high chance that a tooth may fracture. A dental crown is a kind of tooth-shaped cap that fits over (or "crowns") the existing tooth to restore the look and function of the tooth and to protect the remaining tooth under the crown.
Crowns come in handy when so much of the original tooth is gone or decayed that a filling just wouldn't do the job needed. We see this often in back molars, where the teeth have particularly large gaps that need to be protected.
Dental Fillings
When your teeth have been worn down or damaged by cavities or other decay, a dental filling can be used to cover the damaged area and restore form and function to your tooth. After cleaning out all the decayed material, a filling (generally a composite resin) will be placed in the cavity and shaped to restore the original shape of the tooth and make sure it's strong enough to do its job properly. The filling seals off the damaged area, making sure that no more bacteria can enter and eat away any more of the tooth.
Bridges
If you have one or several missing teeth, a bridge can be used to restore function by replacing the missing teeth and improve cosmetic appeal by eliminating the gap created by their absence. Bridges are long-term fixtures, which means that there is no removal or loosening as would be the case with a denture. However, implants typically last longer and better than bridges, so a bridge will usually only be used in circumstances where there is a technical complication as to why an implant cannot be performed.
Not all bridges will work equally well, either. In the past, we've addressed the challenges created by Maryland bridges, a distinct style of dental bridge where a false tooth or teeth are bonded in place to adjacent teeth with metal "wings."
Implants
If you are missing teeth, or if your tooth lacks proper support, dental implants can be placed in the bone of your jaw to support the installation of an artificial tooth or bridge. Implants are the form of a replacement tooth that looks the most realistic, and once installed, they're expected to last a lifetime. They also boast the highest long-term success rate for any kind of tooth replacement, which makes them a wonderfully reliable option.
The installation process is straightforward: surgical-grade titanium implants are placed into the jawbone, and once the bone has healed (a process that takes between three to six months), a tooth or denture can be created to fit on top of the implants.
Looking After Your Restoration Work
Once your restorative dental work has been completed, it's important to do your best to keep your teeth clean! Different types of restorative materials will last longer than others (fillings and crowns, for example, will typically last around 10 years before needing repair or replacement), but they'll all do better if you look after them. Make sure you're brushing and flossing your teeth at least twice a day, and do your best to avoid chewing on hard or sticky foods. Your dentist may also recommend the use of an antibacterial mouthwash to help keep bacteria around your restorative work to a minimum.
For more information on restorative dentistry in our Barrie dental office, give us a call at (705) 721-1143. You can also contact us via online chat or by sending us a message.