7 Ways to Keep Teeth Healthy Throughout Holiday Season
Posted: December 18, 2020
Last Modified: June 6, 2022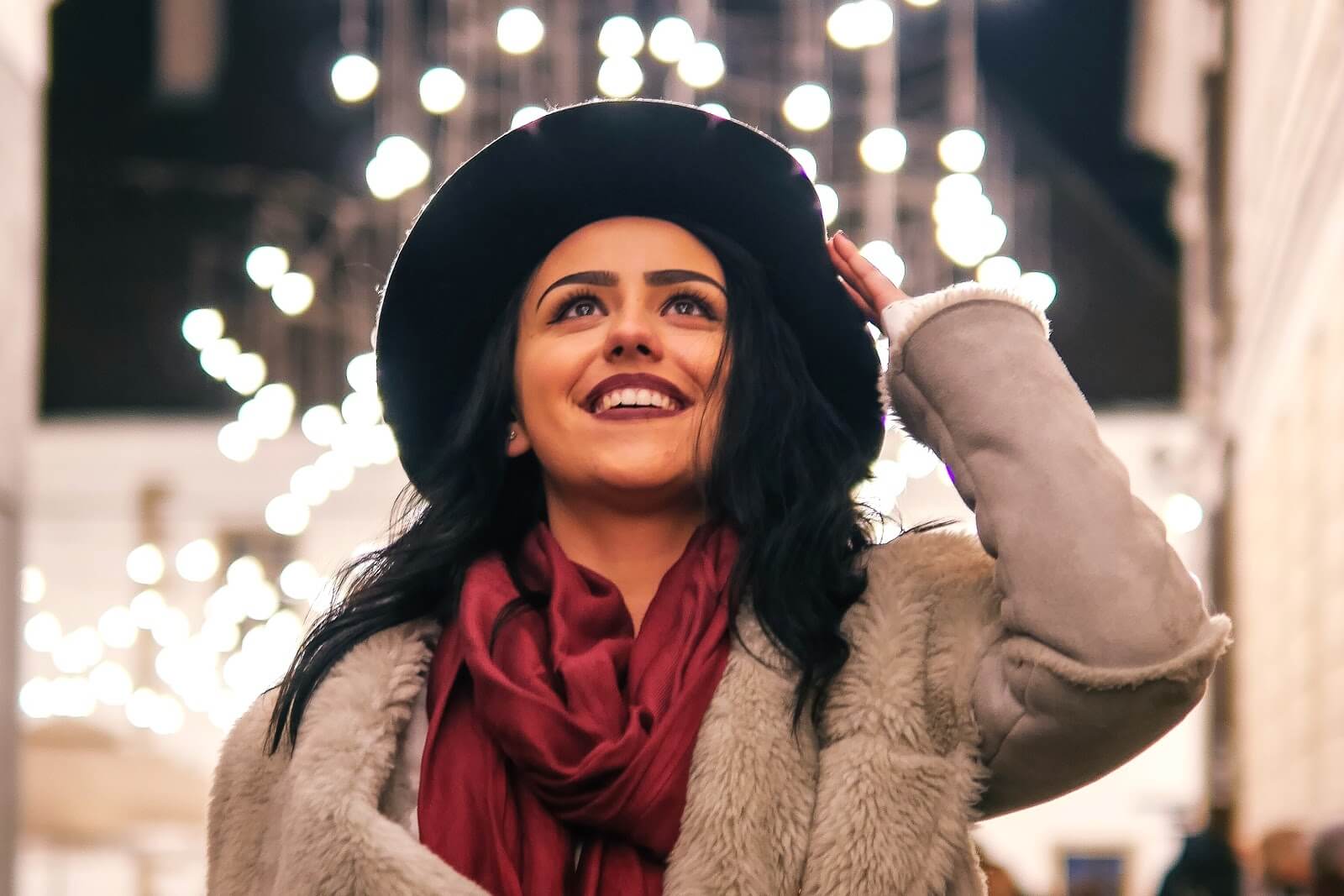 It's that time of year – the candy canes are on display, sticky candy lines the shelves at almost every store, and wherever you go, there's the smell of some kind of festive food, just waiting to be tasted. Holidays are meant to be celebrated, and there's nothing wrong with taking some time to rejoice and be glad in the company of friends and family. However, it's also true that the holiday season can be much riskier for your teeth, just by virtue of the types of food and drinks we consume at this particular time of the year.
We've put together a list of seven different ways that you can still get festive while also taking good care of your teeth. Read on to find out the secret to having a holiday that both you and your dentist will love!
1. Improve Your Teeth Brushing With a Christmas Carol
You likely already know that the ideal length of time to brush your teeth is for at least two minutes, but unfortunately, most people only actually brush for around 45-70 seconds. This holiday season, make a commitment to go the full two minutes – and we have a way to help you reach that goal.
While you're brushing your teeth, think of your favourite Christmas carol or, better yet, play the music while you brush. Burl Ives' "Holly Jolly Christmas" is just over two minutes long, so if you brush your teeth while you listen, you'll be ready to carry on with your routine with fresh, clean teeth that will make your Barrie dentist proud.
2. Swap the Sugar Advent Calendar for Toys & Activities
The holiday season is full of good food and sweet treats, so don't add to the struggle your teeth will face with a candy-stuffed advent calendar. Instead, opt for one that has toys, games, or activities the entire family can enjoy together. There are even advent calendars that include bath bombs or socks, so you can still treat yourself to something special without exposing your teeth to more sugar.
3. Go Dark for Holiday Chocolates
It's ironic that the most popular holiday sweets – like toffee, peanut brittle, and hard candy canes – are also the ones that put your teeth at the most risk. If you indulge in some sweet treats this winter, try and steer for ones that are made of dark chocolate and have no caramel or toffee filling. Dark chocolate is designed to melt in your mouth, which means it washes away more easily with water or saliva, reducing the amount of time that your teeth are in contact with sugar from the treat.
This decision is especially important if you have cosmetic dentistry work that you want to keep looking fresh and new. There's no faster path to popping off a crown than snacking on sticky, sweet candies.
4. Try to Resist Holiday Grazing
No matter whether you're celebrating on your own or with the rest of your household, a common theme of holiday parties are snacks – and plenty of them. However, intermittent snacking throughout the day is actually way worse for your oral health than committing to your regular meals. Instead of snacking nonstop throughout the party, try and wait until it's appropriate to have a full meal instead. If you do have a snack craving, go with something healthy for your teeth, like vegetables or cheese. And, of course, make sure you've got some water nearby that you can use to wash any stubborn food particles away.
5. If Food Gets Stuck in Your Teeth, Don't Poke It
A robust dinner is a hallmark tradition of most holiday gatherings, but unfortunately, all the new and festive food can frequently get caught in your gums or between your teeth. If this happens, your first impulse will likely be to try and get the item out with a fingernail or a toothpick. Resist the temptation! Instead, use some dental floss to gently dislodge the particle from your teeth. This helps ensure that you won't accidentally cut or stab your gums. If you can't get the particle out, or if it begins causing you pain, it's time to give your dentist in Barrie a call.
6. Plan Ahead for Parties
If you're returning home for the holidays, or if you'll be engaging in a small get-together outside of your own house, plan ahead to protect your teeth. Pack a small toiletry bag with toothpaste, your toothbrush, dental floss, and a travel-sized portion of mouthwash. This way, no matter what's served or how long the party lasts, you'll be able to keep your teeth clean.
7. Roasting Chestnuts? Stick With a Nutcracker
Nuts are actually great for your teeth – as long as they're out of the shell. If they still need to be cracked and opened, always reach for a nutcracker that's designed for the job. Unfortunately, there are plenty of folks who either don't want to wait for the tool or decide to tackle the task by cracking the nut with their teeth and more often than not, they end up cracking a tooth instead. Only consume nuts that have been removed from their shells, and never use your teeth for any task other than chewing your food.
Barrie Dental Services to Keep Your Smile Bright
One of the best ways to keep your teeth healthy is to go ahead and book a dental appointment for the new year. It only takes a few minutes to do, and that way, you'll be able to kick off next year with the confidence that your oral health is in good shape. At Dr. Elston Wong, we provide a variety of dental services, including preventive, restorative, and prosthodontic care.
If you have any questions about our office in Barrie, dental services we provide, or concerns about your oral health, give us a call at (705) 721-1143. You can also contact us online.