4 Things to Consider When Choosing a Dentist in Barrie
Posted: August 25, 2021
Last Modified: June 6, 2022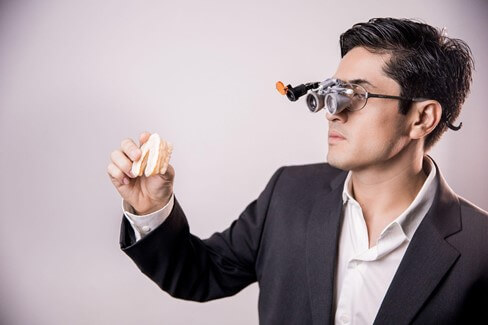 There are several reasons why you might be looking for a new dentist in Barrie. Perhaps you're new to the area, or maybe you're just ready for a change. Either way, you're looking for someone who specializes in the care and maintenance of your oral health, and you want to be certain that whoever you choose is someone you can wholeheartedly trust.
There isn't one perfect formula you can use to find a new dentist, and that's largely because each dentist has unique strengths and specialties. The right dentist for you is one that you feel comfortable with, and there are a few different questions you can ask to help narrow down your options.
Consider the dentist's training and certifications.
Before someone can become a dentist in Ontario, they must successfully obtain a bachelor's degree from one of the 10 dentistry schools in Canada. Admission is limited and is determined by a student's academic records, personal interview, personal statement, and Dental Aptitude Test (DAT). Once admitted, the dental school takes a minimum of four years to complete.
After graduation, students must pass the National Dental Examination Board of Canada's Certification (NDEBC) to earn their license. Students may also opt to complete a residency program, lasting between 1-2 years, for additional experience before they begin practicing.
Is the dentist's office in Barrie conveniently located for your family?
It's not uncommon for a bi-annual dentist checkup to be sandwiched between running errands. As you're considering the available options for your family dental office, take a look at the location of the office and the available appointment hours. Is it easy enough to get to? Do the hours of operation align with when you'd prefer to go in for an appointment?
At Dr. Elston Wong Dentistry, for example, we're open 5 days a week, but we also realize that cavities don't operate on anyone's schedule. That's why we've made our after-hours emergency number (705-733-0880) available, so that no matter when a dental emergency occurs, our patients will be able to request assistance.
Check out what other clients have had to say about the Barrie dentist's work.
Everyone wants to put their best foot forward, and one of the best indications as to the overall reception of a dentist in Barrie is to listen to what other clients have to say about their experience in the dental office. From the general atmosphere of the environment to the personal satisfaction of care, there's a lot you can learn by reading online testimonials. You might even get a glimpse into the dentist's personality and general style, which can be a huge factor in determining who you'll feel comfortable with as a dentist.
How well will the dental services align with your insurance plan?
If you and your family have dental insurance, you'll want to check with your prospective Barrie dentist to see what their policies with regard to insurance are. The first place to start is by checking your yearly maximums and the overall extent of your coverage.
From there, your dentist can help you obtain a predetermination (also known as an estimate) about your benefits. The reply will specifically relate to the treatment that is proposed, so you'll know exactly how much your insurance company will cover. If you're still concerned about payment options, just ask the dentist! They may be able to make arrangements to help make payment easier, but you won't know if you don't ask.
Dr. Elston Wong Dentistry in Barrie, Ontario
Your long-lasting oral health is the first priority of your chosen dentist in Barrie. At Dr. Elston Wong Dentistry, we're here to listen to your goals – whether that's straighter teeth or a healthier smile – and work with you to develop solutions that address these goals while still prioritizing your health and comfort. From preventive services to restorative or prosthodontic care, we're ready to provide your family with the dental treatment they need at every stage of life.
If you'd like to learn more about the services provided at our Barrie dental office, call us today at (705) 721-1143 or get in touch with us online.