3 Teeth-Friendly Snacks Your Kids Will Love
Posted: February 23, 2021
Last Modified: May 19, 2022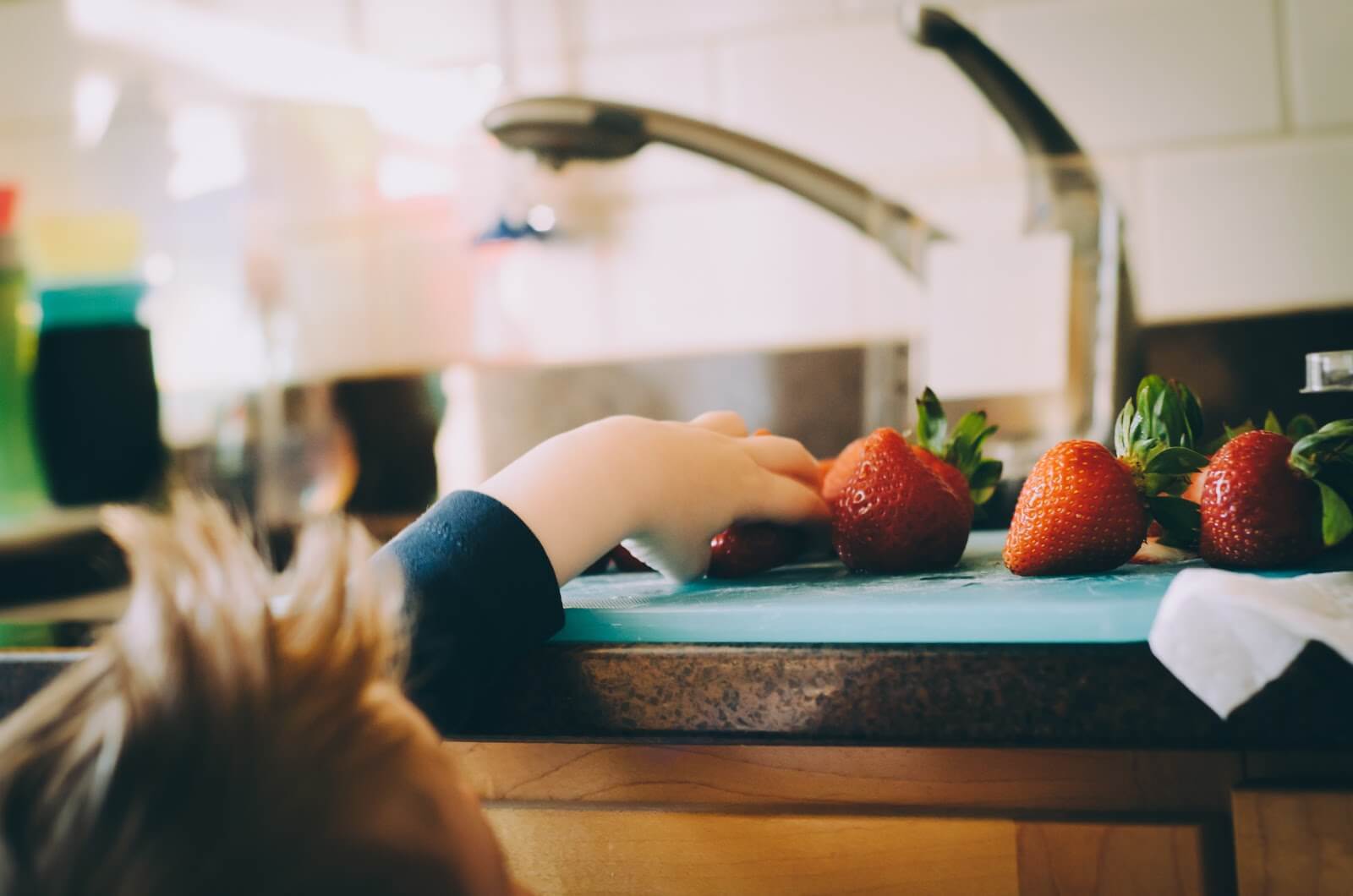 When you're a parent, finding the right snack for your child can seem like an impossible task, especially if you're trying to pull everything together in the morning or if your child's a bit of a picky eater. It's very tempting to give up and let them have a candy bar, if only so it's one less thing you have to worry about. However, you also probably know that candy and sweets aren't good for teeth, so you soldier on, trying to find snacks that will tempt small palates and provide good nutritional benefits.
The good news is that there are plenty of options available for you and your kiddos, and today, we'll introduce you to three snacks that are easy to put together, perfect for snack time, and that your kids (and their teeth!) will absolutely love.
1. Cheese & Fruit
If your kids want something flavourful and with a dash of something sweet, go for some cheese slices and fruit! It's especially easy if you chop up a bunch of cheese all at once and wash your fruit in advance, so when hunger strikes, all you have to do is pull it out of the refrigerator. Cheese is packed full of calcium, which is essential for strong teeth, but it also helps encourage saliva production. Saliva helps wash away food particles, leaving teeth clean and reducing the chances that decay can set in.
For fruit, look for fruits that are crunchy and full of fiber, like pears, apples, and raspberries. They still have sugar, but because kids will have to chomp through them, the saliva production will help wash those sugars away, allowing your kids to enjoy something sweet and teeth-friendly at the same time.
2. Veggies & Dip with Crackers
It's hard to beat vegetables in terms of nutrition and snackability. Not only are they stuffed full of all the vitamins your kids will need to grow healthy and strong, but if they're crispy and crunchy (like carrots and celery), they also stimulate saliva production. You'll remember that saliva helps wash away things that might otherwise stick to the teeth, which is why in this instance, it's all right to serve some chopped veggies alongside crackers and dip. Bonus points to you if the crackers are whole-grain!
As with the fruit snack, this one is easy to whip up in a big batch and keep on-hand in the refrigerator for use throughout the week. If your kids are skittish of all things green, look for veggies that come in a variety of colours, like sweet bell peppers (remove all the seeds first!), carrots, cauliflower, or grape tomatoes. If your children are still at the age where they might forget to chew properly, be sure to slice the vegetables into bite-sized pieces first.
3. Nuts or Sugar-Free Gum
Nuts are great for teeth, but especially almonds and cashews. These actually help fight back against the bacteria that encourage tooth decay. Opt for the unsalted variety, and if your kids want a bit more flavor, opt for seasonings like cinnamon, sea salt, garlic, or ginger. Plus, because they're crunchy, they'll also help stimulate saliva production.
If nuts aren't feasible, or if your kids just aren't interested, you can always offer them some sugar-free gum to help tide them over until dinner. Of course, you'll want to make certain that your kids are old enough to safely chew gum on their own, but if they are, sugar-free gum is actually a great way to help keep teeth clean.
What to Exclude From Snacktime
We understand that some of these items might very well find their way onto your table during meals, but when it comes to snack time, these shouldn't be anywhere close to the menu. Now, most of these items are probably ones that you've already offered for snacks because they're usually marketed as good snack items. If you have, don't worry. We're going to explain why they should be avoided in the future.
Juice Boxes – One of the worst things you can do for your kids' teeth is to pack a juice box in their lunch, but fruit juice isn't intuitively obvious as being bad for teeth. After all, it's got vitamins, right? So why wouldn't it be good? Well, juice boxes are essentially the same as telling your kid to rinse out their mouth after lunch with sugar water. Far from removing sugars and other debris, juice boxes can actually deposit more sugar in all the nooks and crannies of a young mouth. When packing a beverage for lunch or a snack, always opt for water.
Fruit Cups – Again, there's fruit involved, so why wouldn't a fruit cup be a good snack? Unlike fresh fruit, fruit in cups is typically packed in sugar syrup, and the fruit inside might be slightly gummy or sticky from being packaged this way. This means it's more likely to stick to your child's teeth, and sugar that's in prolonged contact with teeth puts them at risk of developing cavities.
Granola Bars – As tasty as granola bars may be, they're also likely stuffed with sugar, candy bits, and dried fruits. These are much more likely to get stuck to your child's teeth and keep these sugary bits trapped in place. When cavities develop, you'll have to make an appointment for dental services, so it's better to avoid this food in the first place to prevent the chances of tooth decay.
You should also make sure that you're not making snacks too readily available. For children, their normal meals should only be supplemented by two or three small snacks throughout the day.
Family Dental Services: Barrie
At Dr. Elston Wong, our Barrie dental services are designed for the entire family. From brand-new baby teeth to cavity care and restorative dentistry, we've got the expertise you need to keep teeth healthy throughout all stages of life. If you or your young ones are nervous about a visit to the dentist, don't worry – we also practice sedation dentistry and can offer a variety of different ways to manage pain or anxiety.
For more information on our Barrie dental services, call our office at (705) 721-1143. You can also contact us online with any questions you may have.