Dr. Elston Wong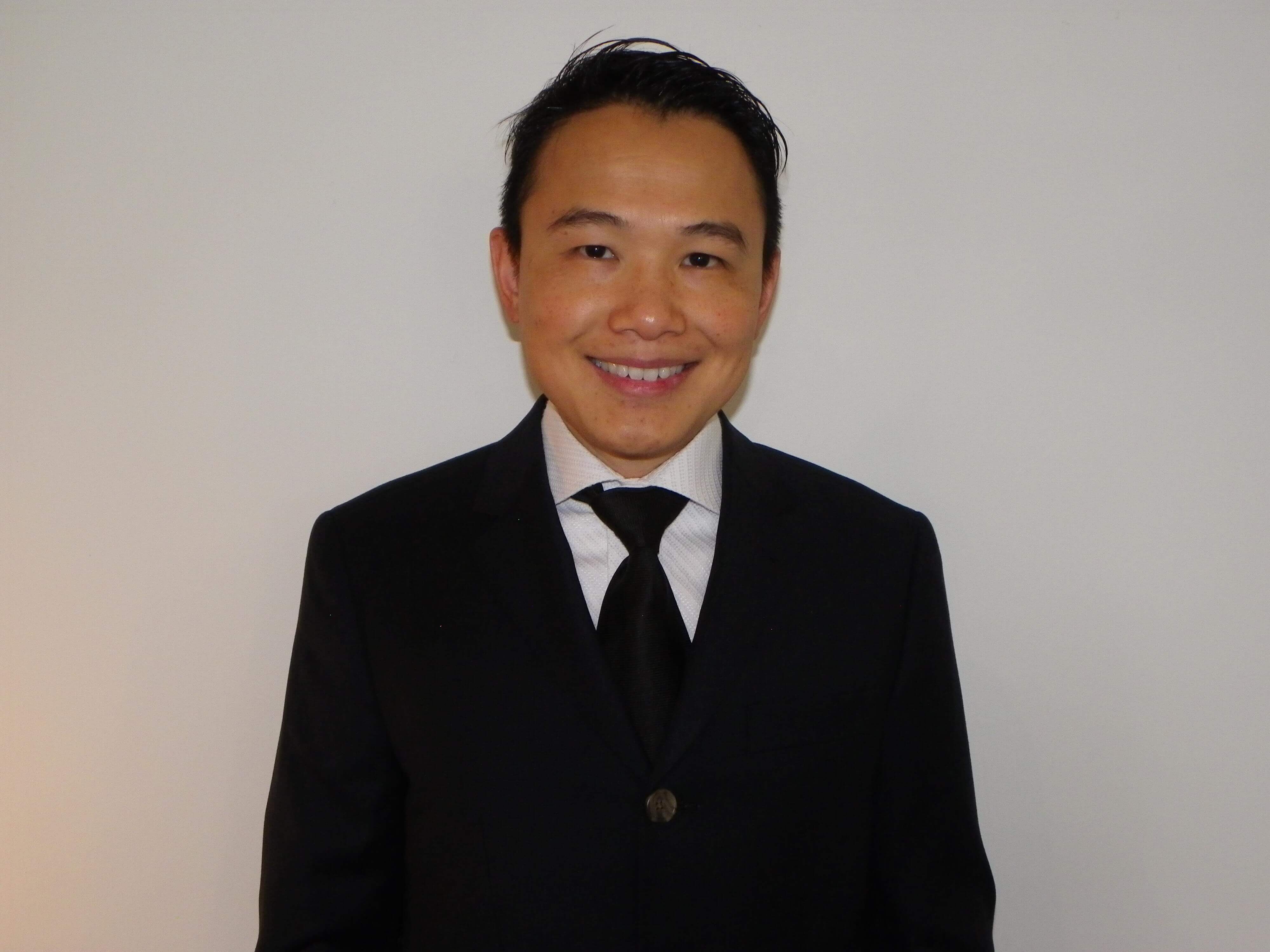 Dr. Elston Wong hails from Ottawa, but has taken the scenic route to Barrie.  His undergrad years were spent at The University of Western Ontario in London (chemistry and biochemistry), his dental education completed at The University of Toronto. After graduation in 1999, he trekked off to Boston for a year-long hospital-based general practice residency at Tufts University.  He practiced in a general dental office in Saint John, New Brunswick before finally arriving in Barrie in 2002.
Dr. Wong enjoys learning about the progress that dental industry is making, and in addition to the reading of dental journals, tries to attend continuing education programmes or conventions as much as possible.  Since arriving in Barrie, Dr. Wong has attended conventions in Montreal, Vancouver, Hawaii, Sydney, Washington DC, Stockholm, and Singapore.  The fact that these places are also fantastic vacation destinations is most certainly a total coincidence.
"Dentistry is moving further and further away from the traditional break-and-fix or tooth-by-tooth treatment models.  As expectations and technology are becoming more and more complex and varied, it is easy to get blinded by gadgetry and lose sight of what we're actually trying to achieve: predictable, long-lasting dentistry that looks great.
My goal is to help you navigate the seas of treatment options and to provide you with the most predictable, evidence-based solutions.  I believe in technology, but only as far as it has been demonstrated to provide better, or quicker solutions.  By taking a whole-mouth approach to managing oral health, we can be sure that we give the best shot (no pun intended) at providing you solutions that meet your needs and wants.
I look forward to working with you to find your solutions."
– Elston Wong, DDS
Dr. Elston Wong is Ready to Guide You To Long-Lasting Oral Health
Barrie Office Dental Staff
Dentistry is a team effort, and here is the team that makes it happen. We are fortunate to have a group of dedicated, professional, and highly trained dental staff to meet your needs.  Click on the photos below to learn more about each one of us!
Philosophies
Quality
One of the bedrocks of sound dentistry is of course technical excellence. In order to maximize the longevity of any filling, crown, bridge, veneer, implant, denture, or even to maintain the health of your periodontium (gums and underlying ligaments and bone), we must meet certain biological objectives. That means that the fit of everything must be tight, the margins must be smooth, the anatomy must be accurate, and the bacteria need to be removed. The goal is to provide you with the longest lasting, most aesthetic dentistry we can. Does that mean that our fillings should last forever? Nothing lasts forever, but accurate, precise work is your best bet.
Credibility
It's not enough to perform good quality technical dentistry. It's also important to determine what work is actually warranted, and what will likely last the longest. Our best guide is to follow the evidence, and as such we aim to be current in our journal reading and pursuit of continuing dental education. When we make recommendations, as far as we are able, it is with the weight of evidence and experience. In other words, no matter how well it's done, outdated dentistry is not going to give you the best longevity or aesthetics.
Transparency
It's your mouth. You need to know what's being done with it. That's why we strive to educate you instead of just telling you what needs to be done. By having you understand the status of your mouth, you will be able to make informed decisions for yourself no matter who gives you advice.
Financial Clarity
You may have seen this statement frequently: "We accept direct payment from most insurance companies," or words to that effect. You will definitely not see that from us, and proudly so. We believe that accepting direct payment generates too much confusion, and blurs the perception of insurance coverage versus your actual dental needs. Our focus is on your oral health, and keeping the accounting straightforward prevents us from needing to untangle insurance issues.Here's how it works: we do work for you. You pay us. Your insurance plan reimburses you whatever it's supposed to. (Simple; hair and stomach lining are retained.)
Customer Service
We don't ever want you to feel abandoned when it comes to decision-making or understanding your dentistry. The experience you should have is one where we try to hold your hand throughout the time you spend at our office. We understand that trying to understand dentistry is somewhat like going to a foreign restaurant where you are unfamiliar with the menu, food, customs, and utensils. We will be that waiter that explains everything to you and guides you through a great meal.